Custom software development that makes your work easier and more attractive
Manage your production at a glance
With our proprietary 2D viewer you can easily view your CAD model right from your browser, on PC or tablet. We are able to connect it with external systems, eg MES. In this project we supplied our viewer with power, temperature and pressure data of the corresponding asset. Using heatmaps we could turn the data into a visual representation that can easily highlight issues for a certain asset. A 2D representation, rather than just an asset tag, makes it easier for you to know where the asset is located and which processes might be affected.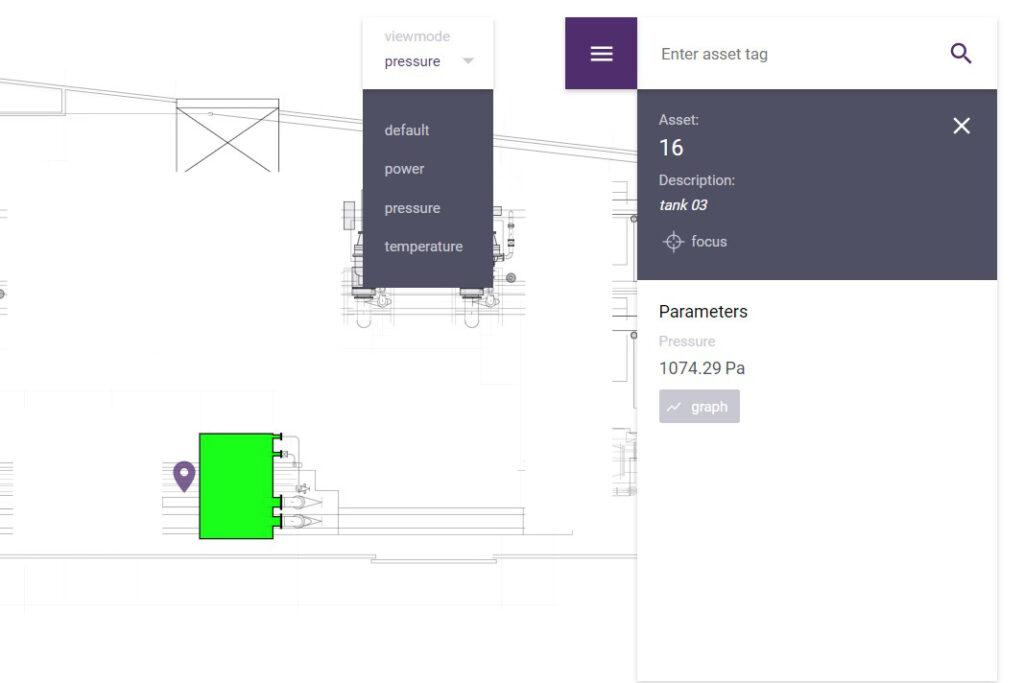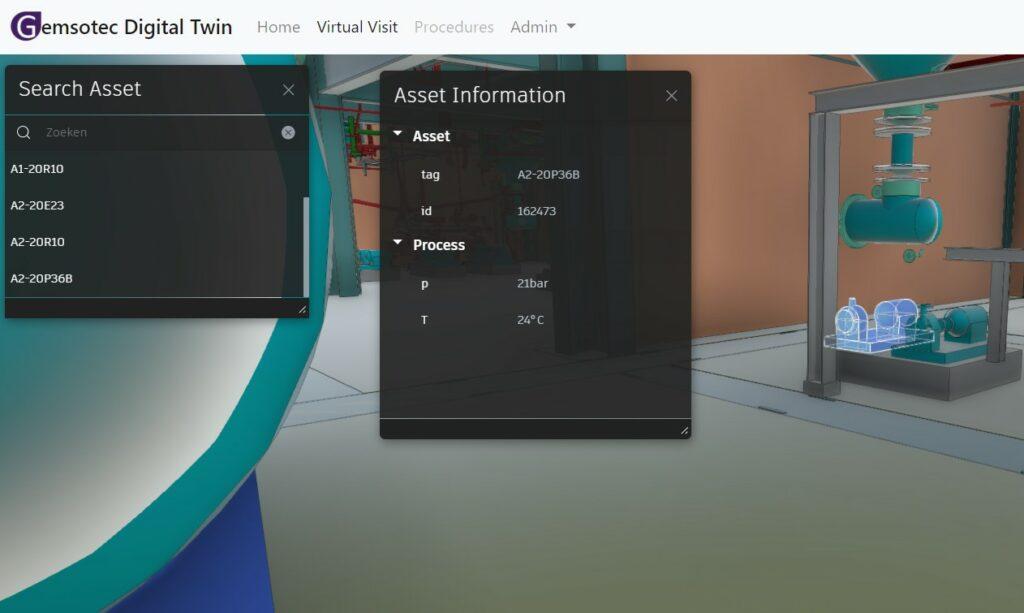 We built a web application that enable you to view and interact with your 3D model right from your web browser! This way all your experts have access to your 3D models during meetings or work preparations. A 3D model gives a much more intuitive interface to dicuss real-life situations in your installation and is a perfect complement to PIDs.
Asset information at your fingertips
Manage your files right from your web browser and make them accessible to your workers on smartphone and tablet. You can configure sites and zones within a site and add asset tags. Easily drag and drop files related to the asset into the cloud and categorise your files (eg manual, spec sheet, MSDS, SOP,…). On your smartphone or tablet you can fill out the asset tag or scan the QR code and you will promptly be provided with all the relevant documentation.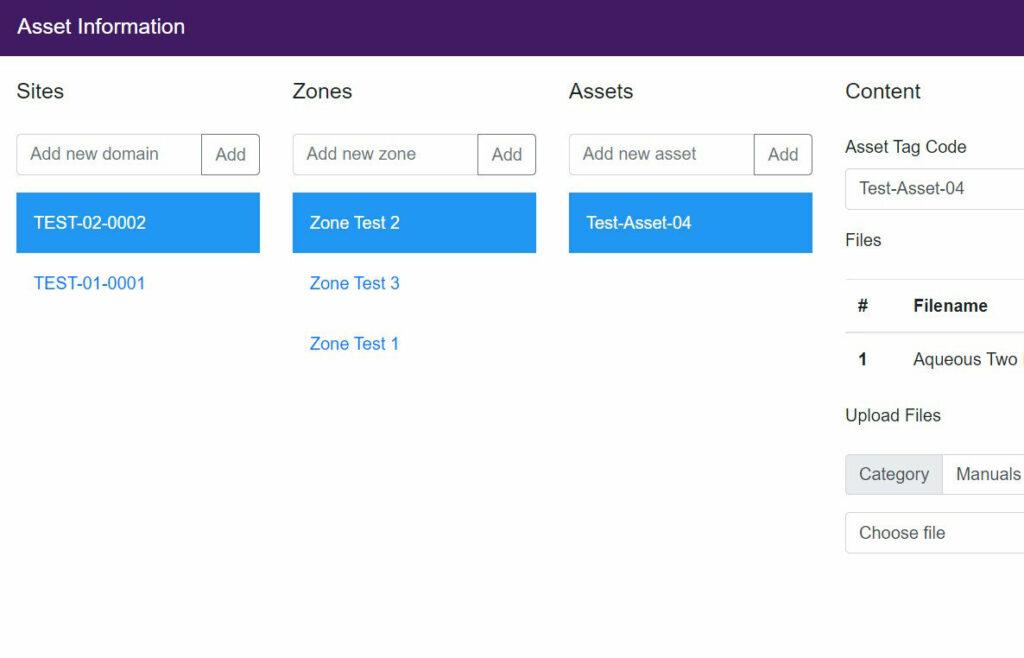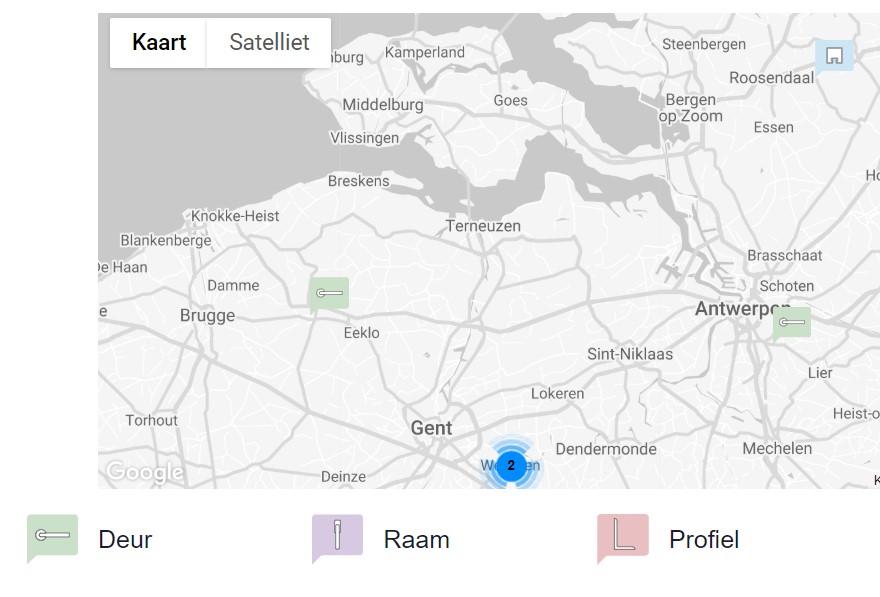 Google maps showing available construction elements
For this client we used Firebase, integrated Google maps and used the Places, Geocoding and Autocomplete APIs. The client wanted to take first steps in the circular economy by providing their stakeholders a tool to give construction elements a second life. Their partners can create a user account and put construction elements at sale on the platform. Specifications, photos and files can be added. The location is displayed on a Google map and can be viewed on the client's website.
Talent & competence management tool